News & Updates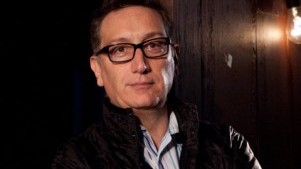 August 20, 2015
Thwarted in Russia, 'Gross Indecency: The Three Trials of Oscar Wilde' Will Be Read at a Benefit in New York
By LORNE MANLY
Efforts to stage a gay-themed play about Oscar Wilde in Moscow foundered in June on the Russian government's hostility toward homosexuality and the use of foreign funds for artistic productions. Now, the New York-based theater company that was partnering in that project will hold a one-night-only, impressively cast benefit reading of the play in October in Manhattan to focus attention on what it calls Russia's suppression of the rights of gays and lesbians.
The play in question, Moiss Kaufman's "Gross Indecency: The Three Trials of Oscar Wilde,"is a dramatization of court transcripts from the 1895 prosecutions of Wilde, who was accused of sexual relations with men. Michael Emerson ("Lost," "Person of Interest") will play Wilde at the reading on Oct. 5, at the Gerald W. Lynch Theater. Others in the cast include Sally Field, Michael C. Hall, David Hyde Pierce, Judith Light, Tony Kushner and Jonathan Groff.
Mr. Kaufman, the artistic director of the Tectonic Theater Project, was to direct a company of Russian actors at the Moscow-based New Drama Theater in October before politics intruded. Instead, he will direct the benefit reading, with the proceeds to go to the Tectonic Theater Project and the International Gay and Lesbian Human Rights Commission. Tickets range from $50 to $1,000.
Mr. Kaufman, in a statement, called Russia's treatment of lesbian, gay, bisexual, transgender and queer people "an abomination." "The Kremlin's refusal to allow 'Gross Indecency' to be performed in Moscow is but the tip of the iceberg," he said. "By doing this benefit reading we hope to bring attention to our brothers and sisters in that country and in all the other countries where atrocities are being committed."
Originally published in The New York Times