Grant Recipients (Grant Recipients )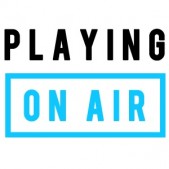 Playing on Air
(
http://playingonair.org
)
Year(s) Awarded:
Grant Recipients
Playing on Air is a public radio show and podcast extending the reach of contemporary American playwrights into the homes of millions of listeners - for free. Our audio productions of great short plays transform stage works into enduring modern radio theater that can be heard anywhere. We aim to redefine radio drama for today's digital, mobile audience, with a focus on literary merit, minimal, polished sound design and top-tier casting.
In addition to full-length pieces, great playwrights write short plays. And short plays are perfect for radio. These pieces establish character, scene and story, conflict and resolution, all in the span of ten minutes, half an hour. Yet these mini theatrical gems rarely receive the dream cast and creative teams we can attract. Playing on Air is an opportunity for playwrights to see their shorts realized with the highest caliber casts and directors, in a production that can be revisited again and again.
Since our launch in 2012 we have produced over 50 plays, by writers including David Auburn, Lynn Nottage, Christopher Durang, Beth Henley, John Patrick Shanley, David Ives and David Lindsay-Abaire. Casts have included Audra McDonald, Chris Cooper, Kathleen Turner, Jesse Eisenberg, Rosie Perez, John Leguizamo, Jane Krakowski and Bobby Cannavale. Each play is followed by an interview with the artists - moderated by Playing on Air's artistic producer, Claudia Catania - offering our listeners a unique insight into the creative process.
Our programs air on public radio affiliates in 14 states, reaching millions of listeners from Oregon to Texas to the upper peninsula of Michigan. We have reached thousands more online through our bimonthly podcasts. In 2014 Playing on Air ventured out of the studio onto the frontier of New York's performance scene, staging five live recordings at BRIC Arts Media House, a community arts space in downtown Brooklyn.
Through radio, podcasting, and low-cost live programming, Playing on Air's goal is to generate interest in contemporary plays and playwrights, and to make theater accessible to all.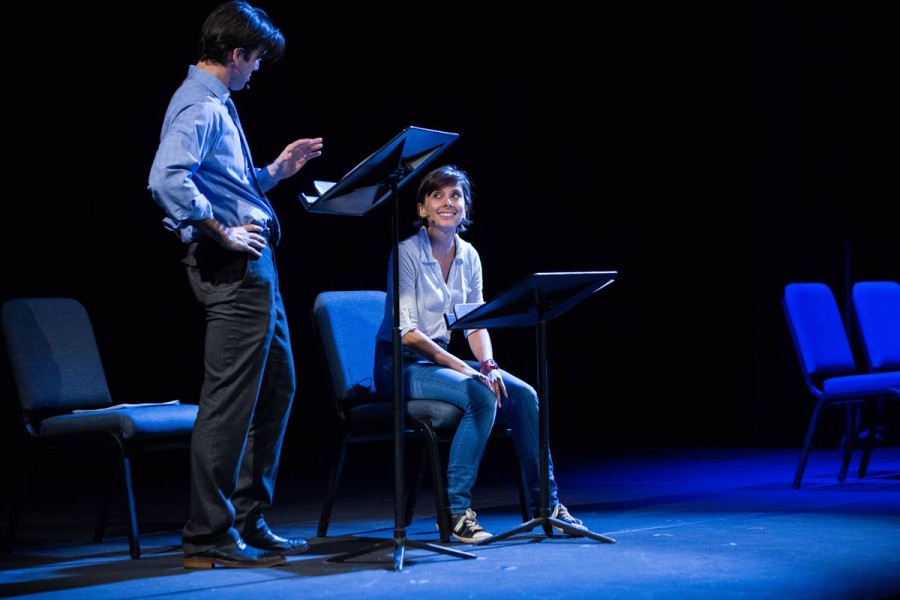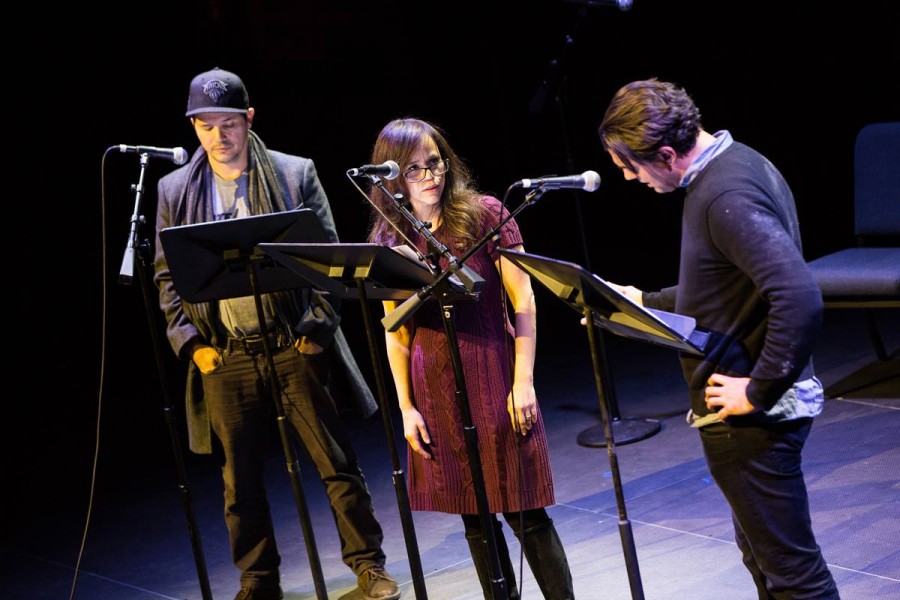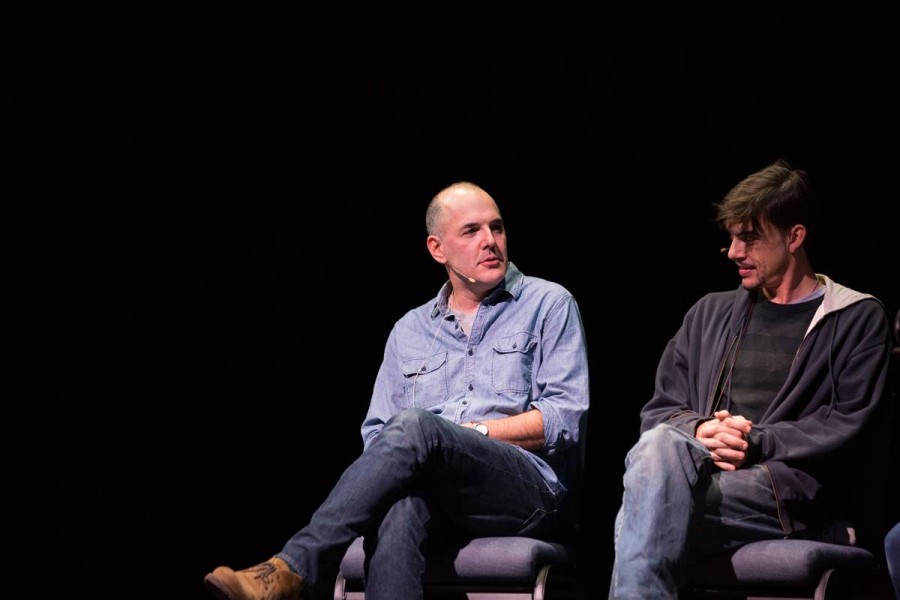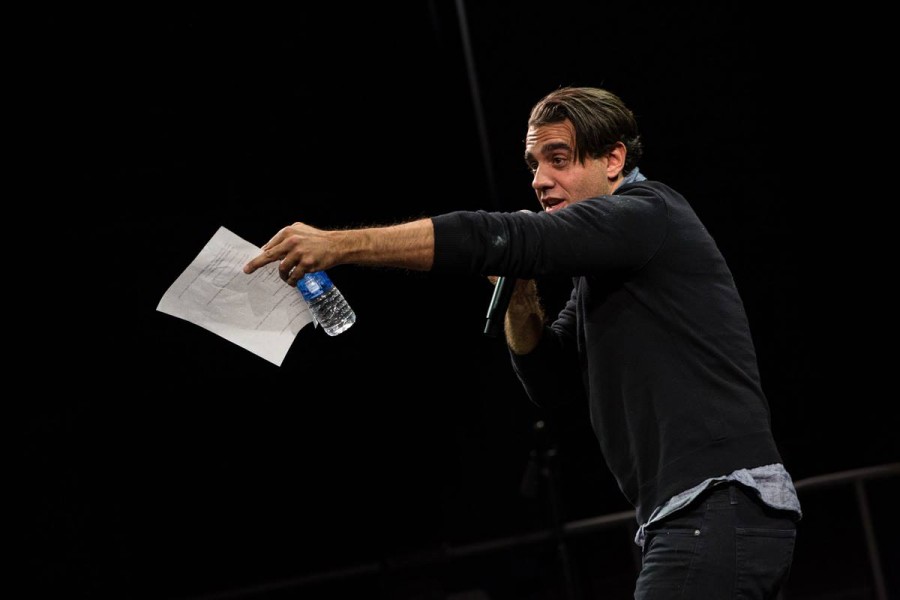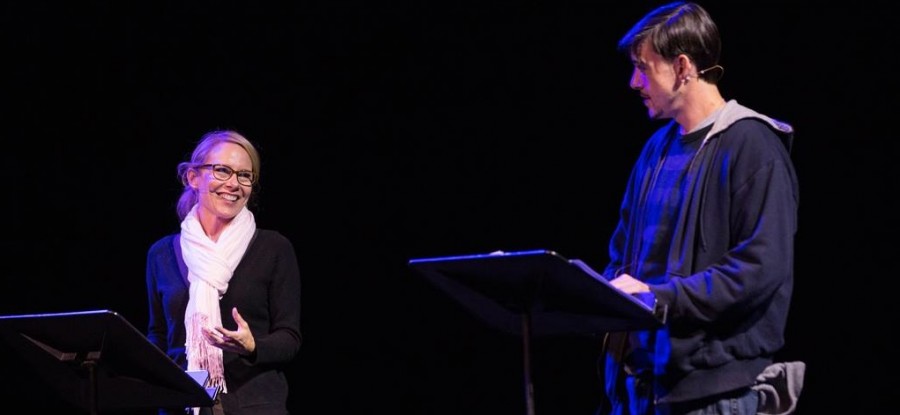 News & Updates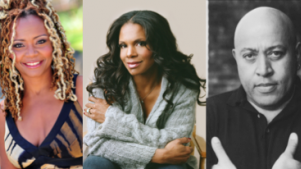 August 10, 2015